As a parent, you want to do everything you can to keep your baby safe and secure. Car seat safety is an extremely important part of that process, but navigating the complexities of proper installation and usage can be daunting.
This guide will offer you all the details about car seat safety that every parent needs to know. To keep your little one safe on the road, arm yourself with this knowledge!
Introduction
It's important to always make sure your child is buckled in safely before you start your journey. Parents need to understand the different seats available, how to properly install them, and when it is time to switch their child from one type of seat to another. This guide provides a comprehensive overview of car seat safety for parents who are just starting out in their car seat journey.
This guide will cover the following topics: -Overview of Car Seat Types and Choosing the Right Seat for Your Child -Basic Requirements for installing a Car Seat -Car Seat Regulations Updates -Car Seats as They Relate To Crashes or Accidents -FAQs about Car Seat Safety
It's also important for parents to know whether their vehicle has LATCH system or if traditional seat belts are needed when installing car seats. With these topics, readers of this guide can come away with a better understanding of the basics and be able to confidently choose the right seat, install it correctly, and keep up with any safety updates that arise while ensuring that they choose the best option when a crash or accident occurs.
Importance of car seat safety for parents
The safety of children in the car is paramount, and for parents of young children choosing the correct child safety seats is just one part of ensuring the safety of their children in a vehicle. It is important for parents to understand the importance of car seat safety, and to know that there are options depending upon a child's age, height and weight, in order to maximize protection from injury in case of an accident.
Car seat laws vary from state-to-state, but all states agree on one thing: Appropriate restraints for infants and toddlers offer the best protection against severe injuries or death due to accidental crashes. Studies show that car seats can reduce the risk of death by 71% among infants, and by 54% among toddlers aged between 1-4 years old.
Proper use of all restraints – including infant carriers, convertible car seats (for older children) and booster seats (for even older children) – can dramatically improve their chances during a collision or sudden stop. Parents should also make sure that their child is physically secure in any car or booster seat; both straps over the arms must be securely fastened with no loose clothing interfering with them so that a child cannot unbuckle themselves without an adult's help.
Aside from proper installation and use in vehicles, there are other factors also important to consider such as when it's time to replace your existing car seat due to age or wear/tear. Child seats can become effective at protecting a child only if they're properly installed and used each time they ride in a motor vehicle.
Child restraint systems have expiry dates ensuring complete integrity under crash conditions; most expire within six years after its manufactured date due to material degradation caused by temperature fluctuations over time, not actual usage or misuse. As such it is recommended that parents replace any expired restraints immediately – knowing when each model expires helps ensure your precious cargo reaches their destination safely every single trip!
Overview of what the guide will cover
This guide is intended to provide parents with an understanding of car seat safety. A car seat is one of the most important purchases a parent can make and it's important to understand how to properly use it.
This guide includes an overview of car seat categories and types, information on when to switch from a rear-facing to a forward-facing seat, how to properly install your car seat, special considerations for parents such as those with special needs children or infant twins, and other helpful tips.
By reading this guide, you will gain peace of mind that your child is safe in their car seat each and every time you hit the road.
Types of Car Seats
When selecting a car seat, it is important that you understand the different types of car seats, their weight recommendations, height limits, and expiration dates. Each type of car seat serves a specific purpose and it is important to purchase one that meets both your lifestyle needs as well as your child's age and size requirements. Below are the four main types of car seats:
Rear-Facing Car Seats: When used properly, these car seats can provide the best possible protection for infants in the case of a crash or sudden stop. Infants should remain rear-facing until they reach the upper weight or height limit for their supply-purchased child restraint device or until they are at least two years old (whichever comes first).
Forward-Facing Car Seats: Once children outgrow their rear-facing seat and reach the correct height and weight limit, they can transition to a forward-facing car seat with a harness system. This type of seat features straps that go over the shoulders as well as around the waist to keep children secure in the event of an accident. It is recommended that children stay in forward-facing car seats until they reach either 4-years old or 40 pounds (whichever comes first).
Booster Seats: When children outgrow their forward-facing seats, they should transition into booster seats. Booster seats help position a child's body correctly on an adult's lap/shoulder belt so that it fits securely while still properly restraining them during travel. Booster seats should be used until children turn 8 years old (or 4 foot 9 inches tall).
Child Seat Belts: The final step in transitioning out of a booster seat is when children can successfully ride without any additional support from a child restraint device. When opting for this option, make sure your child meets all state requirements for riding with just an adult lap/shoulder belt combination only.
Infant car seats
Parents of newborns need to take certain precautions when it comes to travelling with their little ones in the car. An infant car seat is designed specifically for infants, and must be used in order to secure and protect your baby while travelling. It should be rear-facing, as infants are not physically or mentally developed enough to be restrained correctly in a forward-facing seat.
It's important that you choose an infant car seat based on your baby's age, height and weight. The seat should fit properly in the backseat of your vehicle, and must include both a base and a carry handle or other carrier option that can accommodate your baby from birth until he or she is strong enough to use a convertible seat—which usually happens between cultures nine months old and one year old.
When installing an infant car seat, make sure it's tightly secured according to the manufacturer's instructions so that it does not move more than one inch side-to-side or front-to-back when tested by grasping at the belt path (at the back of the base). Check all connections thoroughly each time you transfer your infant car seats from one vehicle to another—as well as anytime you change the position of any harness strap within the system.
Properly securing your baby can help reduce stress when driving, while also providing essential protection if an accident were to occur.
Convertible car seats
According to the American Academy of Pediatrics, convertible car seats are the type most recommended for children. Convertible car seats can be used in both rear-facing and forward-facing positions and are typically used from infancy to older childhood, offering a longer period of safety than infant-only car seats. Convertible car seats have the option of extended harnesses and tethers to keep children securely in the seat even during sudden stops or turns. Most modern models come with adjustable harness straps that ensure a snug fit to your child's body as they grow.
When choosing a convertible car seat, look for features such as adjustable straps, deep side walls, good quality padding and a five-point harness with straps at shoulders, hips and between the legs. Other factors to consider include convenience such as adjustability while still in the vehicle; ease of installation; compatibility with other vehicle safety features; an anti-rebound bar that helps reduce rotation during a crash; purchase price; ease of cleaning; height and weight limits; ease portability when taking out of one vehicle into another; expiration date as all convertible car seats expire after several years even if not used often; and warranties offered by manufacturers for any defects or missing parts for both original purchase and replacements down the line.
III. Choosing the Right Car Seat
In order to ensure the safety of your child while riding in a car, you must select the appropriate type of car seat. All infants and toddlers should be secured in a child safety seat built for their specific size and weight. There are different types of car seats available, and selecting the right one will depend on your child's age, weight and height.
Infant Car Seat: An infant car seat is designed for children 5-20 pounds in weight. While most infant seats can fit children up to 35 inches tall, many come with removable bases that allow for easy installation and removal from the vehicle. It is important to read the manufacturer's instructions so you can properly secure the car seat according to your vehicle's make and model.
Convertible Car Seat: A convertible car seat works for children weighing between 20-50 pounds with heights up to 50 inches tall, depending on the model purchased. These seats also accommodate older children by transitioning into a forward-facing seat once they reach 20 pounds or more (this is oftentimes accompanied by a five-point harness). You should always read your manufacturer's instructions carefully to make sure you have installed it properly according to your vehicle's specifications.
Booster Seats: Booster seats are meant for older kids who weigh between 40-100 pounds and who are between 40 inches (on average) and 57 inches tall (depending on booster model). Booster seats lift your child off of their regular adult seating position so they can use an adult lap/shoulder belt system safely without being choked or endangered by accidental ejection out of an improperly fitting belt system. The backless boosters normally have provisions that allow the belt system from passing over too high across the chest area helping prevent injury from too abrupt restraining force points if there were an accident or sudden stop situation. Be sure to pay attention to where these straps meet up on your kid's chest area when you secure them into this device as well as if this meets company recommendations for height/weight specifications based upon he manufacturer manual as these vary depending upon specific brand models purchased as well.
Understanding the child's age, weight, and height
Choosing the right car seat for your child can be a daunting task. It's important to take into account not only the current age, weight, and height of your child, but also any possible future growth when selecting a car seat. Depending on where you live and the laws in your country, there may be differing requirements and recommendations from different organizations and governments.
Making sure that you have an appropriate car seat is essential in ensuring the safety of your child when travelling in the car. Here are some general guidelines that all parents should know concerning different factors in selecting an appropriate car seat:
Age: The National Highway Traffic Safety Administration (NHTSA) recommends that all children twelve years old or younger ride in the backseat with a proper-fitting restraint system such as a car seat or booster seat designed for their age, height and weight. In many states, this guideline may also be law.
Weight: Most infant safest seats carry infants up to 22 pounds or more while some convertible seats can fit children up to 65 pounds depending on their weight limit instruction labels. All laws require that once a child weighs more than forty pounds they should switch from a forward-facing position to a rear-facing position and use only booster seats until their final transition into regular adult safety belts when they meet certain age and size requirements established by law.
Height: NHTSA also recommends keeping children between forty and eighty four inches tall buckled into appropriate child safety restraint systems — again this is dependent on what state you live in as regulations vary by physical location as well as type of vehicle you're driving. Height requirements are largely based off of harness straps reaching specific heights — typically at least four inches above their shoulders — exemplifying why even if by age or weight consideration they can move out of an infant/toddler unit they may not necessarily be able to do so based off of harness dimension regulations within individual states.
Checking the car seat's expiration date
Before beginning the car seat installation process, it is important to ensure that your car seat is not expired. Keeping your child safe in a vehicle requires you to use a properly functioning car seat.
The National Highway Traffic Safety Administration (NHTSA) recommends that you check the expiration date of the car seat so that you can safely use it with your child. This can usually be found inside the back of the car seat near the area where your child would typically sit or on a sticker on the side of the shell. The manufacturer's instructions may also have this information and will also list recommended weight limits and other specific warnings or instructions for safe use.
Every car seat has a different expiration date based on its materials, design and age, but generally speaking most seats last approximately 6-10 years from its date of manufacture. Once expired, it's best to replace it with a new one as the quality and safety could be compromised over time due to wear-and-tear from everyday use or exposure to sunlight, air pollutants and changes in temperature. Additionally, some states require parents to stop using their old seats after they reach their expiration dates — make sure you check your state laws before continuing with installation!
Installing a Car Seat
Installing a car seat can be one of the most intimidating challenges you face as a parent. Although there are various car seat models across different brands, all car seats must meet or exceed safety guidelines to be used legally in any vehicle. As such, there are a few key components to consider when it comes to installing your child's car seat.
The first component is the base: the part of the car seat that stays in the car and provides the mounting points for securing your child's safety seat. The base should come with adjustable straps and buckles that you can use to secure it tightly into place. It's important to ensure that your base is tightly fastened and firmly secured before leaving it unattended- no slack or movement should occur when tugging on either side of your installed base.
The second component is the top part of your car seat: this is where your baby will sit and needs to be securely strapped into place whenever you leave them alone in their seat. Your particular model may have some additional bells and whistles like different recline positions for babies who need more support or armrests for bigger children – but regardless it must fit correctly within its associated base with minimal amount of play between moving parts (which can indicate improper securement).
Rear-facing installation
Rear-facing installation refers to the installation of a car seat facing the back of a vehicle for infants and children up to the age of two. This orientation is used for children under 20-20 pounds in order to ensure that their head, neck and spine are correctly aligned and secured if any sudden force is applied from an accident.
Rear-facing car seats can be installed with either the vehicle's safety belt or a special lower universal anchoring system. It is important to follow manufacturer instructions carefully so that the car seat is installed properly. Additionally, make sure that you check whether or not your car seat has been recalled before using it, as certain recall information may affect its use or capability in certain scenarios.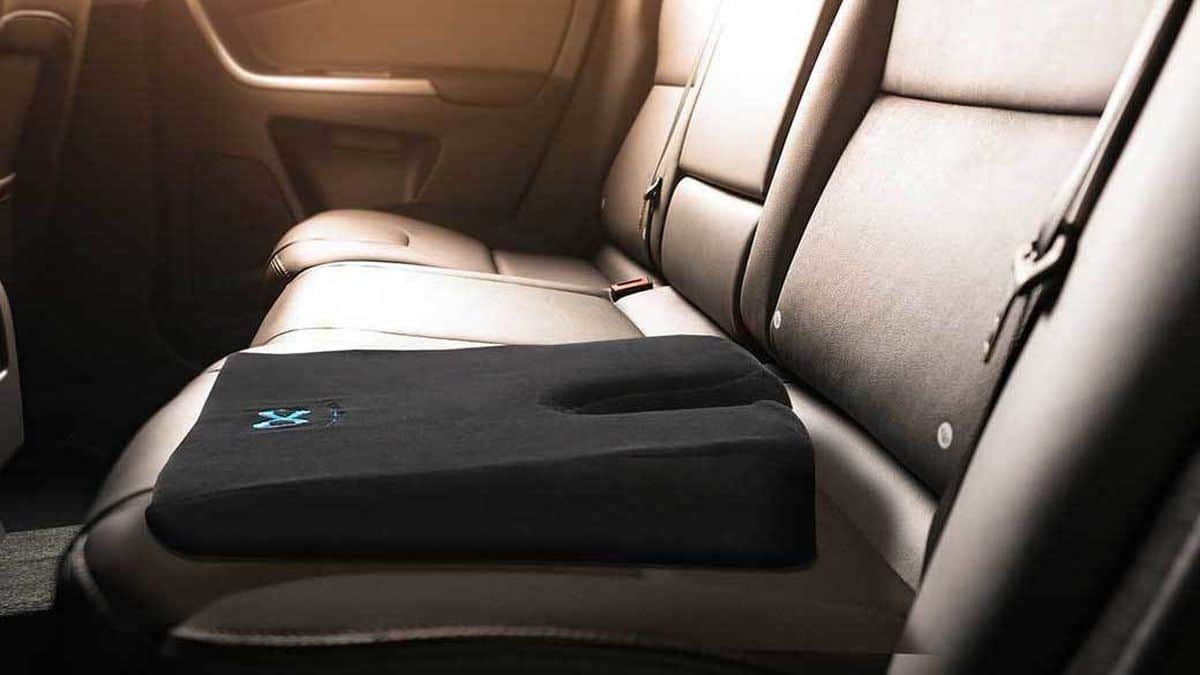 Forward-facing installation
When a child reaches the age of two and has outgrown their rear-facing seat, they must now be secured in a forward-facing car seat. This is the stage where the child is safely kept in one specific direction. Depending on your vehicle or car seat's manual, there are few installation methods to secure your forward-facing car seat – either using the tether strap or lower anchors and straps.
In order to install a car seat using the tether strap method, secure the top tether strap around an anchor located at the back of a vehicle before connecting it to your child's forward-facing car seat. For vehicles without anchor points available, consult your vehicle manual for compatible anchor locations at the rear seats of bench seating vehicles.
To install a car seat using lower anchors and straps (generally referred to as LATCH seats), find those sturdy hooks near bottom section of your forward-facing car seat. The purpose of these hooks is to attach them with compatible lower anchors found in most vehicles that were manufactured after September 1st 2000. Check both your vehicle's user manual and also consult with your model for any specific instructions for installing LATCH seats in relation to brand type compatibility. When both modifications have been made, tighten them until you can no longer move the safety belt more than one inch up or down in any direction, so ensure you ensure optimum safety standards are met.
Conclusion
It is essential for parents and caregivers to be aware of the current car seat recommendations and laws so that they can take the necessary steps to ensure their children are as safe as possible while traveling in a vehicle.
By understanding the various types of car seats, how to properly install them, and when to transition between them, parents can help keep their children safe on the road.
It's also important for caregivers to understand potential safety risks associated with car seats, such as leaving a child unattended in a vehicle or using expired or outdated products.
Lastly, each state has its own laws governing car seat usage, so be sure to educate yourself on your state's specific requirements before you hit the road with your little one.
Recap of key points
In summary, keeping your baby or small child safe when riding in a vehicle is of paramount importance. Here are some key guidelines to remember:
-Always make sure the car seat is properly installed according to instructions and check it frequently for any changes or wear.
-Choose a car seat that meets all federal safety standards and is appropriate for your child's age, weight, and height.
-Keep your baby or small child rear-facing until they are at least 2 years old.
-Ensure that the straps of the restraint system fit correctly over your child and that the harness chest clip is positioned correctly at armpit level.
-Make sure your baby or small child is restrained in a car seat until they are big enough to use the adult safety belt.
Encouragement to prioritize car seat safety for children's well-being
Ensuring car seat safety should be a top priority for any parent who wants to provide their child with the best possible standard of safety every time they are traveling in a car. Proper car seat installation, a regular review of usage instructions as well as an understanding of how to properly secure your child in their seat can help to keep them safe in one of the most dangerous situations: being in a moving vehicle.
Adults and children alike need to take steps to ensure that they are properly restrained and protected from harm while on the road, with children typically requiring more supervision and consideration due to their size and vulnerability. Generally speaking, young children should remain in rear-facing infant seats up until they reach the age of two, while older children may require booster seats until they are large enough for standard adult seat belts.
It is also important that parents understand how these regulations may vary by state so that compliance can be maintained regardless of geographical location. Additionally, ensuring regular inspections that may include checking expiration dates or recalling faulty equipment is essential for maximal safety. By following these simple yet vital guidelines, you will have taken an important step towards providing your child with an increased level of protection while traveling by car.
See Also :