Travelling with your family can be stressful, especially when you need to consider the safety of your little ones. You may wonder, do "you" need to rent a car seat for your next road trip?
This complete guide has all the answers to make your journey stress free.
Introduction
Renting a car seat for your next road trip can be a wise decision for many reasons. Car seats are crucial for keeping children safe while driving, and rented car seats come with the extra benefit of being convenient, comfortable and well padded. By learning more about renting car seats, you'll understand their purpose, get information on the types of car seat rentals available and see how to make smart decisions throughout your rental process.
In this guide, we'll go over the different options when it comes to renting a car seat as well as important considerations so that you can make an informed decision when it comes to your child's safety. We will also look at how to install your rented car seat correctly and provide some tips on maintenance once you've installed the car seat in order to keep it in the best possible condition during the duration of your rental period.
Explanation of why car seats are important
Ensuring the safety and security of your child while in the car is a priority for all parents. Car seats are designed to keep children in their seat, reducing their risk of serious injury or death during a crash. According to the Centers for Disease Control and Prevention (CDC), using an appropriate car seat significantly reduces the risk of death and can reduce the severity of injuries sustained in a crash. It is important to remember that no matter how carefully you drive, an accident can happen at any time. This is why it is essential to understand how to select, install, and use a car seat correctly every time you travel with your child.
In addition to offering protection during a crash, car seats also help children remain secure in the event of sudden stops or turns. The use of properly installed safety seats will keep your child safe from impacts with other passengers or sharp objects if there are sudden changes in direction or speed on roads with sharp curves. This can help prevent serious injuries such as concussions, chest trauma and whiplash.
It effective for parents to make sure that their cars have working seat belts and/or airbags; however, these features alone don't provide enough protection for young children who must remain seated exactly as instructed by law enforcement officials across all fifty states; according to National Highway Traffic Safety Administration (NHTSA), no one under 8 years old should be placed in only the front seat; it's never safe for this age range regardless if they have a booster seat or not unless they pass specific tests administered by certifying agencies within specific states.. So investing in proper car seats goes beyond just following state laws but provides necessary protectionfrom risks involved with road trips — like highways speeds adjustments due construction terrain changes– making traveling much safer for kids required by law ride in them on every ride regardless location.
Purpose of the guide
The purpose of this guide is to provide information regarding the safety and comfort benefits of renting a car seat for your next road trip. It provides an overview of the types of car seats available for rental, as well as their features and specifications.
In addition, it outlines steps for correctly installing a car seat and how to ensure your child is sitting in a safe and comfortable position. Finally, it explains how to find a rental car seat in your area and ways to save money on renting. Whether you're planning a short or long trip with kids, this guide can answer all of your questions regarding car seat rentals so you can make an informed decision when it comes time to hit the open road.
Types of Car Seats
In terms of types, there are several available car seat options you can choose from when renting a car seat for your road trip. Different age groups require different types of car seats.
For infants up to one year old, rear-facing only convertible or 3-in-1 car seats are recommended. It is important to check the manufacturer's weight and height requirements before you rent a car seat for an infant. For toddlers between 1 and 3 years of age, a forward-facing convertible or all-in-one car seat is advised. Again, it's best to check the manufacturer's weight and height requirements before making the rental decision.
For children between 4 and 7 years old, a booster style car seat is typically recommended to ensure proper safety regulations are met with regard to seat belt fitment. When shopping for a rental booster seat, pay particular attention to whether or not it has a high back option as safety regulations may change from state to state regarding high back booster use in vehicles without adjustable headrests.
Finally for children 8 years old through 12 years old and at least 4 feet 9 inches tall (57 inches), you may opt for a belt positioning booster keeping in mind that each state has different size requirements when it comes to lap/shoulder belt fitment and conceptually putting the shoulder portion of the safety belts into an optimal position on the occupant's shoulder blades (outside of arm area).
Infant car seats
Infant car seats are designed for babies rear-facing in the vehicle. These car seats fit newborns to approximately 12 months or until your baby reaches the weight limit of the seat. They come with a base safely anchored into your automobile and the infant carrier clicks into and out of base for easy transport.
If you would like to use an infant seat when you travel, it is highly recommended to rent one from a reputable company. This ensures that your car seat meets safety standards, shows no signs of wear and tear, and provides proper installation instructions as required by law.
Convertible car seats
Convertible car seats are designed for infants and toddlers and can be used in both rear-facing and forward-facing modes. They are somewhat bulkier than infant car seats, with higher weight limits, allowing them to be used to a much larger age range than infant seats. They typically feature multiple recline positions, making them comfortable for kids of all sizes.
The following features helps differentiate modern convertible seats from each other:
-Rear-facing weight ranges: These vary based on the model, with some seats supporting babies as small as 5 pounds while others may require them to be heavier.
-Forward Facing Capacity: This measures how much weight the seat can support in a forwards facing mode. Typically convertible car seats will hold up to 65 or even 85 pounds in this mode – far higher than an infant seat!
-Harness slots: These vary from one model to the next, but you'll want at least two slots below shoulder height when your baby is rear facing and two above shoulder height when she's forward facing.
-Headrest height adjustment: Most modern convertible car seat models have several headrest settings so you can adjust as your child grows taller
-Belt routing paths and belt adjuster straps: All models come with routes for maneuvering the vehicle's lap and shoulder belts through it. Some have easy–to–adjust straps that make installation simple while others might require separate accessories or additional tools.
III. Rental Options for Car Seats
If you are in need of a car seat for your upcoming road trip, there are several rental options available to choose from. Depending on the laws regarding car seat rentals in the specific area you will be traveling to, as well as your personal preferences and budget, you can decide which option is best suited for your family's needs.
Car seat rental companies offer a variety of rental options that include infant/child car seats (rear/forward facing), booster seats, combination safety seats and full-size child safety seats. These companies typically have daily or weekly rates for smaller cars and sport utility vehicles. Make sure to ask about long-term discounts or special offers when renting from larger agencies.
Additionally, rental locations such as airports and hotels often have car seat rentals available for short term use. These locations typically offer convertible seat options that can accommodate different age groups, depending on the model of the car seat chosen at the time of booking. Carseat rental locations located at airports usually require advanced bookings online or via phone ahead of arrival at the airport in order to secure a reservation when flying with young children.
Depending on local laws and regulations, it may also be possible to rent a car seat from another person who has one they are willing to lend out for a fee. Safety is key when considering any secondhand option, so make sure you confirm that any secondhand product is FAA approved before using it while traveling by plane or renting it from someone else who owns it.
Rental car companies
Rental car companies are a reliable way to secure a car seat for your next road trip. Many major rental car companies have car seats available and many of them have booster seats as well. When you call the company to make your reservation, simply ask if they have any car seat or booster seat options available and they will be able to guide you through the process.
Make sure you specify the age and size of the child during the reservation process as different rental companies may require certain age limits or size specifications for their car seats. Additionally, be sure to inquire about all fees associated with renting a car seat, as these costs can vary between each rental company. Depending on availability, it is recommended that you reserve your rental car seat in advance in order to guarantee its availability on the day of pick-up.
Independent car seat rental companies
Independent car seat rental companies are a great option for travelers looking to bring a safe and comfortable car seat at an affordable price. Not all independent companies rent the same brands or models of car seats, so it is important to research thoroughly before booking.
In general, these rental services will provide a clean, safe installation guide and instruction manual for each seat rented. It is extremely important to review the instructions closely, as incorrect installation could result in serious injury or even death. Additionally, requesting proper vehicle restraint for each passenger (which may include using booster seats for older children) is essential for safety reasons.
In addition to providing information on how to properly install and secure the rented seat in your vehicle, an independent rental company should also provide you with additional contact information in the event of any complications or issues during your trip.
Pros and Cons of Renting a Car Seat
When deciding whether or not to rent a car seat for a road trip, there are pros and cons to consider.
The primary benefit of renting a car seat is that you don't need to worry about losing or damaging it while on your trip; the rental company will take care of everything. In addition, renting allows you to get a safe and properly-fitted seat for your little one, which can make traveling much more comfortable and enjoyable. Moreover, having a clean and well-maintained car seat can give you peace of mind when taking long drives as your child will be better protected in case of an accident. In terms of cost-savings, renting is usually more budget-friendly than buying; especially if you plan on making several trips over the course of the year.
On the other hand, some cons associated with renting include needing to double check car seat compatibility with vehicle models (particularly if you want to use it in multiple vehicles), researching the customer reviews for rental companies before booking, and ensuring that all safety regulations are followed correctly by the rental company (the way they install/manufacture their seats). Additionally, you will likely have to pay an additional fee if you need an infant insert or headrest when renting, which could be cost prohibitive depending on your budget and needs.
Benefits of renting a car seat
When you are traveling, renting a car seat can provide a number of benefits. Most importantly, it allows you to travel safely with your child without having to worry about where their car seat is and how it will fit in the car you are renting or borrowing. It also eliminates the need to pack and carry any extra items such as a bulky stroller or large car seats.
Renting a car seat can also save money in the long run. If you purchase a new car seat for each trip, the cost can quickly add up over time. Children outgrow their car seats very quickly and if you do not plan on needing one for future trips, then renting one is often more economical than buying one. In addition, many rental agencies provide discounts for longer rentals which may be beneficial for extended trips. Finally, some rental companies offer incentives such as free pick-up and drop-off for their car seats which can help reduce your overall travel costs even further.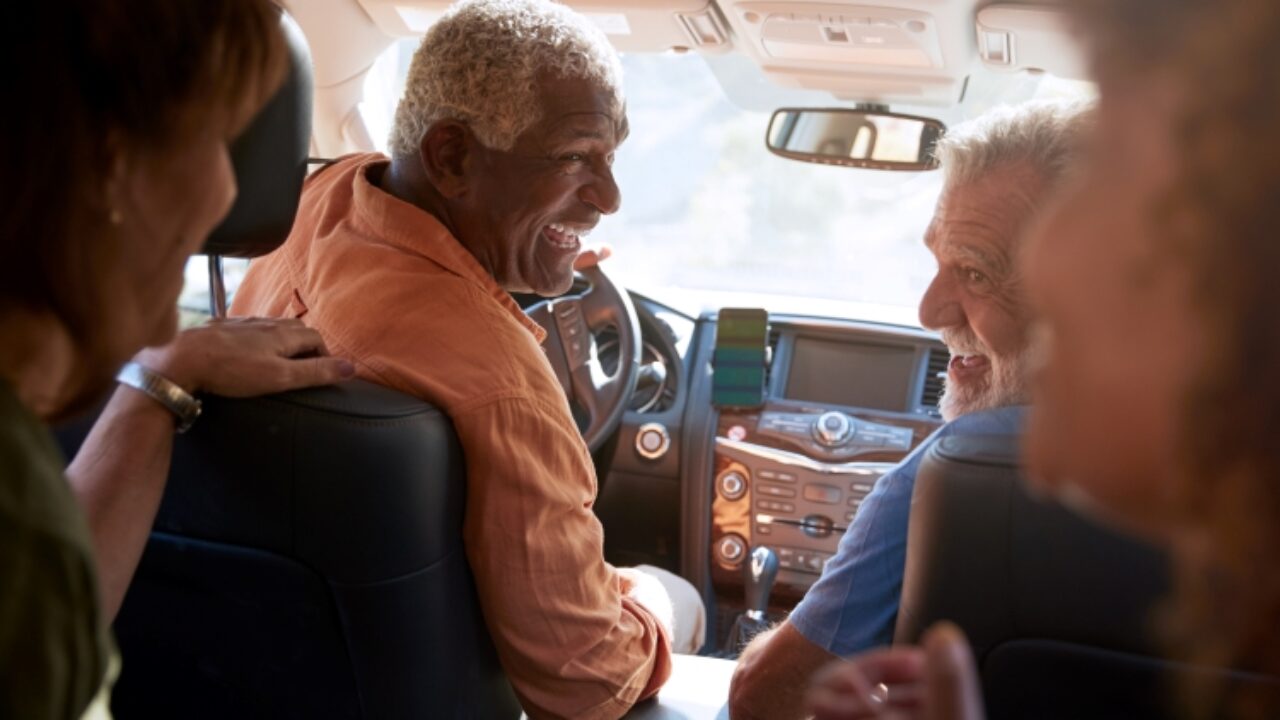 Drawbacks of renting a car seat
When considering renting a car seat for your next road trip, it's important to be aware of the drawbacks. While having an extra car seat can be beneficial, there are certain drawbacks to consider before making a decision.
First, the cost of renting a car seat can vary significantly depending on which type you choose and where you rent it from. Some rental companies charge per day, while others may have special weekly or monthly rates. Additionally, some rental companies will require a deposit to ensure that the car seat is returned in good condition.
Second, depending on where you travel and which type of car seat you rent, there is always the risk that the installer may not have enough experience or knowledge of proper installation techniques. If possible, it is best to confirm with the installer before departing that the installation was completed correctly and securely according to manufacturer guidelines.
Finally, since rented car seats often come from other travelers and consumers, there is always a chance that the quality and cleanliness may not meet your standards for health or safety purposes. In this case, it's important to carefully inspect any rental car seats before using them for your own family.
Conclusion
In conclusion, renting a car seat for your next road trip is an important decision to make. You may opt to bring an existing seat from home, purchase one at your destination or rent a car seat prior to your trip. Depending on the age and size of your children, you may need to secure multiple car seats or booster seats when on the road.
By researching safety regulations, product reviews, rental policies and flight regulations beforehand, you can make sure that your family is safe as you travel. Don't forget to consider the cost and convenience of renting a car seat versus buying one before making a final decision.
Summary of key points
As any parent knows, renting a car seat for your next road trip can be both critical to safety and a delicate balancing act. To help ensure the safety of your child when you travel by car, it is important to obtain information about the various types of car seats available and to make an informed decision as to which one is best for your child's age and size.
In this guide, we will explore the various types of car seat available on the market today, their special features, their advantages and their cost. We will also look at what you should consider when making your decision, touching on the importance of crash test ratings and laws governing car seat use in each state. Finally, we will outline the steps necessary to safely install and use a rented car seat for your next trip.
Personal recommendation
If you're planning a road trip with your baby and need to rent a car seat, my personal recommendation is to reach out to your local auto shop for advice. They will be able to direct you towards the appropriate safety seat for your child's size, weight, and age. It is also a great idea to discuss any return policies and rental fees with the rental car company. With the right information, renting a car seat can be both economical and safe.
Additionally, you should keep in mind that renting a car seat can significantly add to the cost of your overall trip when considering entertainment costs such as hotels, food shopping and attractions too. If you are looking for ways around this expense then I suggest looking into other accommodations such as sharing rideshare services or utilizing public transportation on certain days.
Before booking lodging or making any financial commitments it's important do your research on local laws pertaining to children in vehicles as well as suggested restaurant ages/recommendations based on your budget or chosen destination.
See Also :